Cucina Antica Tuscany Pumpkin Pasta Sauce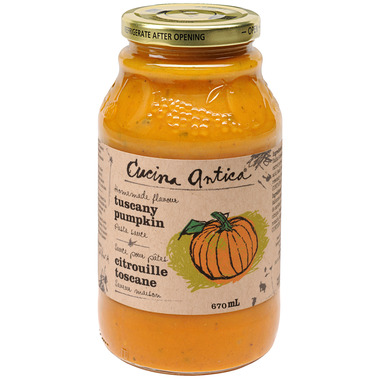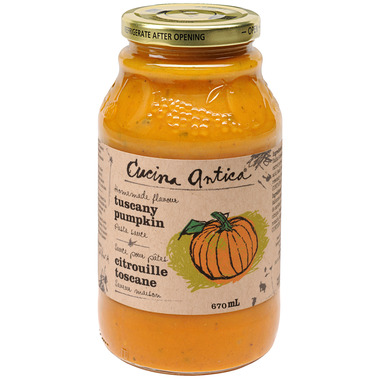 Cucina Antica Tuscany Pumpkin Pasta Sauce
Inspired by Italy's rustic harvest, Cucina Antica Tuscany Pumpkin Pasta sauce is an artisanal blend of peak harvested pumpkin, flavourful San Marzano tomatoes and an aromatic combination of garlic, rosemary and sage.
Cucina Antica pasta sauces have no preservatives, no added sugar, no added water and are made with real tomatoes- not paste!

Ingredients:
Pumpkin puree, water, imported Italian San Marzano tomatoes, heavy cream, honey, carrot puree, butter, sea salt, onions, garlic, citric acid, basil, black pepper, parsley, spices, rosemary, cinnamon, sage and xanthan gum. CONTAINS MILK.