Daiya Creamy Caesar Salad Dressing
Plant Based Salad Dressing
237ml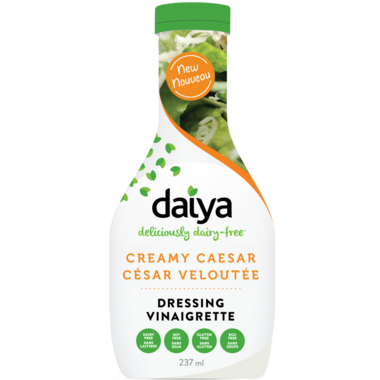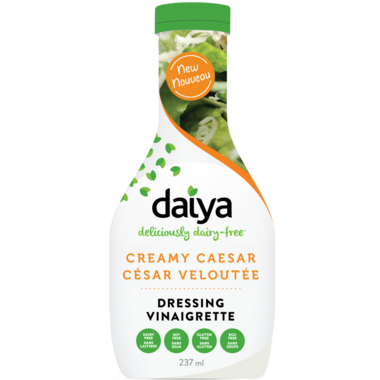 Daiya Creamy Caesar Salad Dressing
Plant Based Salad Dressing
237ml
All hail! Rome wasn't built in a day, but Daiya Creamy Caesar is an instant winner when you want all the classic flavour. Rich and creamy deliciousness without dairy, gluten, soy or eggs. Completely plant based casear salad dressing.
Features:
Dairy free
Egg free
Gluten free
Soy free
Peanut & tree nut free
Fish & shellfish free
Vegan Friendly
Ingredients:
Non-GMO Expeller Pressed Canola Oil, Water, White Vinegar, Cane Sugar, Sea Salt, Vegan Natural Flavours, Potato Starch, Potato Protein, Whole Algal Flour, Garlic, Vegan Cultured Dextrose, Lemon Juice Concentrate, Spices, Onion, Xanthan Gum.