Dear Snackers Sweet & Salty Makhanas



Inside this bag are Makhana [pronounced mak-ha-na]. Aka. puffed and roasted water lily seeds or foxnuts. Snackers deserve foods that are all-around good. They are committed to only using sustainable agricultural practices. These seeds were grown without the use of pesticides and fertilizers. In other words, they're an all-natural-whole-food with a small carbon footprint. The snack revolution is here.
Features
:
Vegan
Gluten Free
Non GMO
Dairy Free
Made in Canada
220 Calories, 6g Protein, 4g Fiber per serving.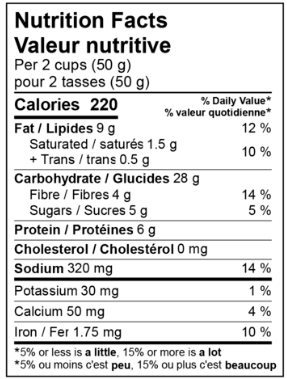 Similar Chips, Popcorn & Pretzels