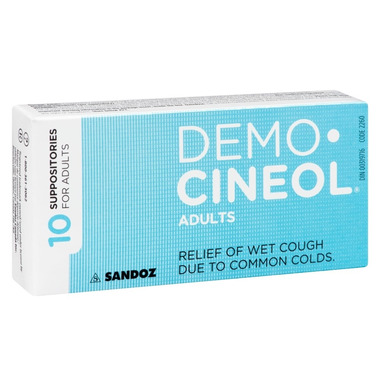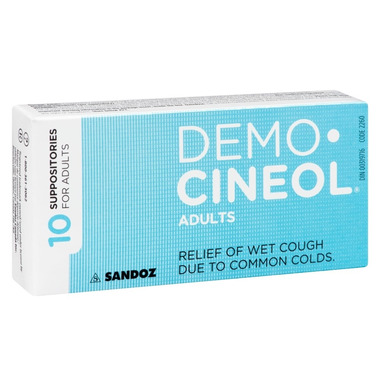 Demo-Cineol Adults for relief of wet cough due to common colds.

How to Use: Adults : 1 suppository morning and night or as directed by a physician. Remove suppository from packaging and insert into the rectum.

Medicinal Ingredients: (per suppository) eucalyptol 370 mg, guaiacol 180 mg, guaiacol carbonate 200 mg, camphor 40 mg.

Nonmedicinal Ingredient: hard fat.

Warnings: Keep out of reach of children. Read the complete instructions in package prior to use and follow them all. Do not use in children under 18 years of age, due to risk of convulsions and rectal bleeding in children. Overdose may result in serious harm. Do not exceed the single and maximum daily dose. Please read other important warning information in the package insert, inside the box.