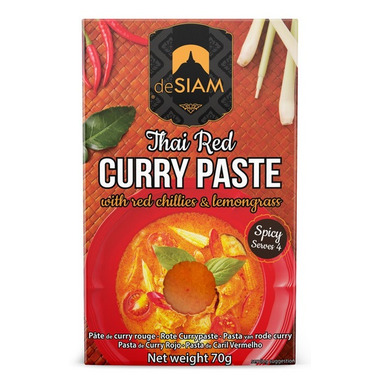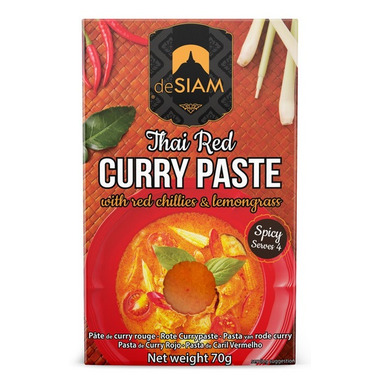 A spicy blend of dried red chillies, fragrant lemongrass and fresh Thai spices. Stir fry curry paste to release the aroma, mix with coconut milk then add meat and vegetables.

Ingredients: Lemongrass, soy bean oil, red chili 16%, garlic, shallot, salt, galangal, sugar, shrimp paste (shrimp, salt), coriander roots, kaffir lime skin, coriander seeds, pepper, acidity regulator; citric acid.
CONTAINS: Shellfish crustacean, soy.