Diono Monterey XT Booster Seat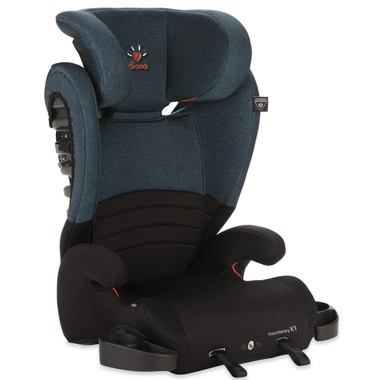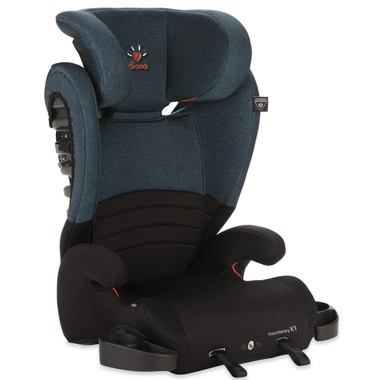 Diono Monterey XT Booster Seat
The Monterey XT is a full-featured, expandable high-back booster seat designed to fit growing children 40 lb to 120 lb. The adjustable head rest and deep, aluminum reinforced sides are lined with energy absorbing EPS foam for side impact protection. The shaped and contoured seat ensures the correct seating position and makes for a comfortable ride. A simple-to-use dial on the back adjusts the width of the seat to fit a child's shoulders up to 20" wide. The 11-position headrest gives ultimate flexibility and adjusts up to 6.5" in height with one hand for an easy, precise fit.
As a fixed-position booster, integrated UAS connectors and front adjusters allow for a safe and secure installation in seconds (UAS use is optional) and keeps the seat in position when not in use. Plus with wipeable fabrics and a removable, washable cover, the Monterey XT High Back Booster is easy to look after and keep clean. Also features 2 extra-deep cup holders and snack trays which fold away when not in use.Monterey XT can also be used as a backless booster and packs flat for travel and storage
Features:
Fits children 40 lb to 120 lb and 38″ to 63″ in height- Extra-deep side walls are reinforced with aluminum and lined with EPS foam for superior side impact protection
Adjustable width: expandable seat back fits shoulders up to 20"
Adjustable height: 11 position headrest adjusts up to 6.5″ with one hand
Ergonomically contoured seat prevents submarining and extra padding adds comfort
UAS system for secure installation (UAS use is optional)
Retractable cup holders are extra deep to keep drinks upright
Easily converts to a backless booster
Removable cover for easy cleaning
Machine wash in gentle cycle and dry
Two retractable cup snack holders
Packs flat for travel and storage
Heather:
a couple of weeks ago
Easy install! The arm rests appear to be a bit longer than the previous Monterey version. The cup holders also have a snack holder. The only down side for me was that the fabric is much more loose than the previous Monterey seat. It isn't as attached to the seat as I would like. It sometimes bunches at the bottom and back area. But not a reason to not buy it. I still recommend this seat!!
Jane:
a few months ago
This is a replacement for us from an accident, we had previously owned the same seat. Love this seat. We do a fair bit of highway travel and because this one clips in to UAS, I feel like this is a safer and more secure option in the vehicle. My son has a small booster in our other vehicle and he much prefers the security and side head pieces on this seat.
Laura:
a few months ago
We have 2 other booster seats and this one, by far, is the best design and most study of them all. As a result for a long car rides we only use this seat because it feels like it offers the best protection. Many booster seats don't click into the car, this ones does giving it solid feeling.
Page
1