Douglas Laboratories Brain CALM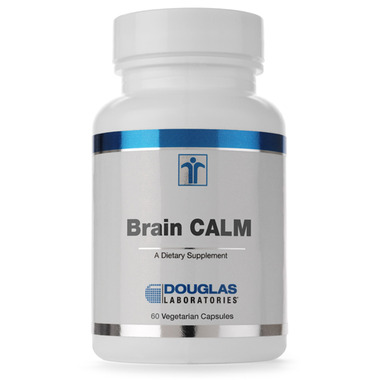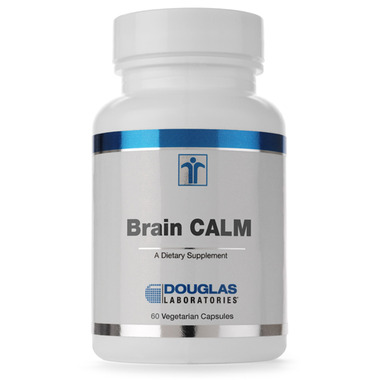 Douglas Laboratories Brain CALM
Brain CALM, provided by Douglas Laboratories®, is an effective blend of critical amino acids and nutrients that provide support for a calmer brain.
This formula includes insoitol, GABA, glycine, and Passion flower.
Inositol is found in all animal tissues, with the highest concentration found in the brain and heart. It is a component of the outer lining of all cells in the body, and contributes to muscular and nerve function.
GABA (gamma-aminobutyric acid) is an amino acid that functions as a neurotransmitter in the brain. GABA is synthesized in the brain from another amino acid, glutamate, and functions as an inhibitory neurotransmitter – meaning that it blocks nerve impulses. In the body, GABA is concentrated in the hypothalamus region of the brain and is known to play a role in the overall functioning of the pituitary gland – which regulates growth hormone synthesis, sleep cycles, and body temperature.
Glycine, a non-essential amino acid, also plays an important role in the activity of certain neurotransmitters.

Indications:
Brain Calm may be a useful dietary supplement for individuals wishing to supplement their neurological health.
This product contains NO yeast, wheat, gluten, soy, milk/dairy, corn, sodium, sugar, starch, artificial coloring, artificial preservatives or genetically modified organisms (GMOs).
Suggested Usage:
As a dietary supplement, adults take 1 or 2 capsules before dinner and/or at bedtime, or as directed by your healthcare professional.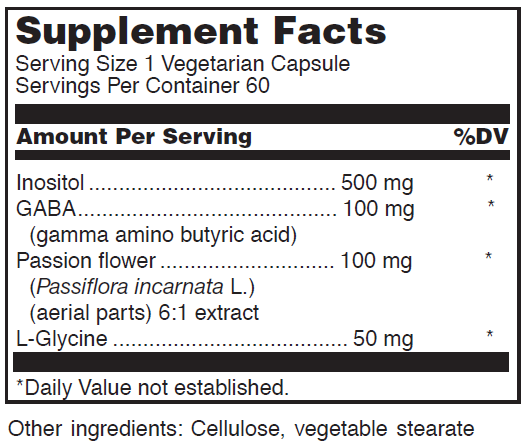 Cheryl:
about a week ago
Back again writing a second review. My two boys with ADHD are still finding this helps calm them down and gives them a much needed rest with their busy lives. Glad this product is around. Still buying it but the kids are not taking it every night only when they feel it necessary so a bottle lasts us quite a while even though 2 kids are taking it. Hope this helps!
Cheryl:
a few months ago
I have a 2 children one with ADHD, and one with ADHD PI who take this each night before bed. it helps to calm them down and help them sleep. I am seeking herbal treatments for them instead of traditional meds. My one child reports falling a sleep within 10 minutes of going to bed but before would take 1 or more hours to fall asleep. The more stress in their lives like exams, driver's test that kind of thing they both find this herbal blend really helps them. It is well worth the money. Hope this helps.
Page
1