Douglas Laboratories Cal-6+Mg. Calcium with Magnesium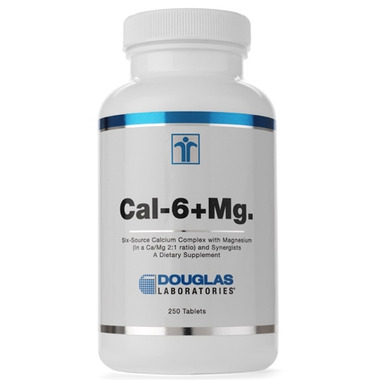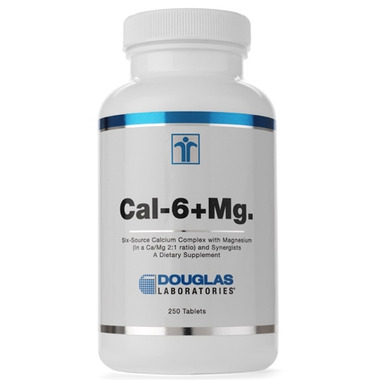 Douglas Laboratories Cal-6+Mg. Calcium with Magnesium
Cal-6 + Mg™, provided by Douglas Laboratories®, is a special chelate complex of 6 sources of calcium with magnesium and other ingredients to assist the body in maintaining healthy bone structure. Calcium is a primary mineral for building the strong structure of bones and teeth.
Cal-6 + Mg.™ provides a highly beneficial source of dietary calcium together with other nutrients that assist in the maintenance of healthy bone structure and function. For example, boron affects the composition, structure, and strength of bone. It appears to be necessary for calcium and magnesium absorption, their adequate renal reabsorption, and their incorporation into the bone matrix. Boron is absorbed at about 90% efficiency and is rapidly distributed among the tissues.

Indication:
Cal-6 + Mg.™ may be a useful dietary supplement for those who wish to increase their intake of calcium and other nutritional factors for maintaining the function and structure of their bones.
This product contains NO yeast, wheat, gluten, soy, milk/dairy, corn, sugar, starch, artificial coloring, preservatives, flavoring, or genetically modified organisms (GMOs).
Suggested Usage:
As a dietary supplement, adults take 3 tablets daily or as directed by your healthcare professional. This product is best taken with meals.