Douglas Laboratories Choles-Sterol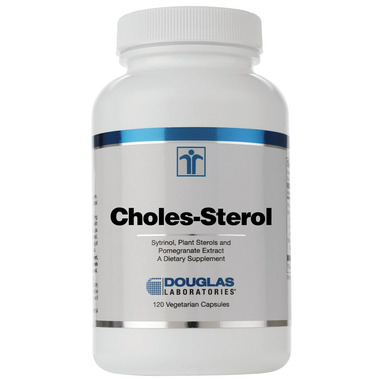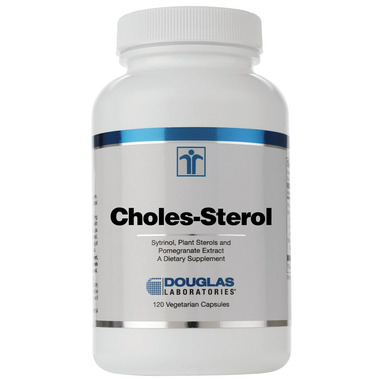 Douglas Laboratories Choles-Sterol
Choles-Sterol®, provided by Douglas Laboratories®, supplies Sytrinol™ (a patented combination of polymethoxylated flavones from citrus fruit and tocotrienols from palm), plant sterols, and standardized pomegranate extract to help support cardiovascular health and cholesterol metabolism.
The combination of Sytrinol, plant sterols, and pomegranate extract present in Choles-Sterol results in a formula that embodies the most recent science to help maintain cardiovascular health and support already healthy cholesterol levels.

Indications:
Choles-Sterol may be a useful dietary adjunct for individuals wishing to supplement their diets with a unique formula to help support normal cholesterol.
This product contains NO yeast, wheat, gluten, milk/dairy, corn, sodium, sugar, starch, artificial coloring, artificial preservatives, artificial flavouring, or genetically modified organisms (GMOs).
Dietary supplements containing at least 400 mg per serving of plant sterols, taken twice a day with meals for a daily total intake of at least 800 mg, as part of a diet low in saturated fat and cholesterol, may reduce the risk of heart disease. A serving of Cardio-Edge® supplies 400 mg of plant sterols.
Suggested Usage:
As a dietary supplement, adults take 2 capsules, twice daily with meals or as directed by your healthcare professional.