Douglas Laboratories Ferro-C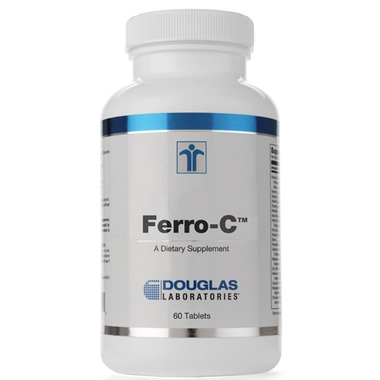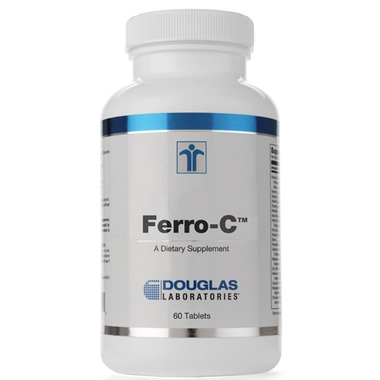 Douglas Laboratories Ferro-C
Ferro-C™ tablets, provided by Douglas Laboratories®, provide 54 mg of iron from Ferronyl® that is easily absorbed, along with other supportive nutrients.
Indications:
Ferro-C may be a useful nutritional adjunct for individuals who wish to increase their intake of iron and other important nutrients.
This product contains NO yeast, wheat gluten, soy protein, milk/dairy, corn, sodium, sugar, starch, artificial coloring, preservatives or flavouring.
Suggested Usage:
As a dietary supplement, adults take 2 tablets daily or as directed by your healthcare professional (best taken as 1 with morning and 1 with evening meals).
WARNING:
Accidental overdose of iron-containing products is a leading cause of fatal poisoning in children under 6. Keep this product out of reach of children. In case of accidental overdose, call a doctor or poison control center immediately.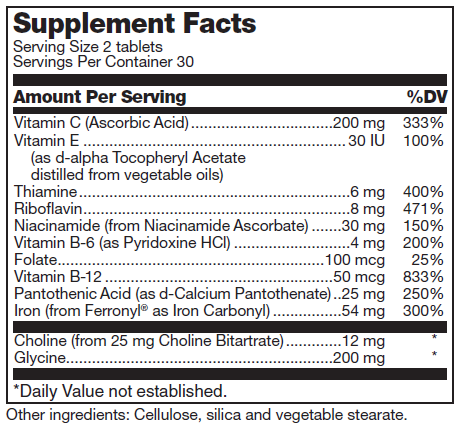 Patricia:
a few months ago
My teenage daughter was really struggling with her iron levels and hated how the products that were recommended by our doctor made her feel and would not take them consistently. A friend recommended Ferro-C based on her own experience and it has made an incredible difference. Her fingernails are healthy again and her energy levels continue to rise. I've recommended this to lots of friends and my daughter credits the product with helping her get back on track.
Barbara:
more than a year ago
I was diagnosed with very low iron and my doctor prescribed a supplement. I took that for 2 months with no difference at all, and the constant fatigue was the worst. A friend of mine told me she was taking FerroC from well.ca and that she tolerated it really well so I ordered it. Because I was so low I took the double dose for the first few days then the dose on the bottle. I started to feel a difference in about 10 days, mor energy, feeling better about life. For some weird reason it also resolved my constipation. Iron supplements are supposed to cause constipation but for me this supplement relieves it. Anyway I LOVE it and will stay on it!
Page
1