Douglas Laboratories Neuro Comfort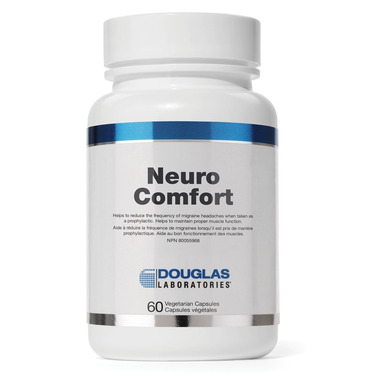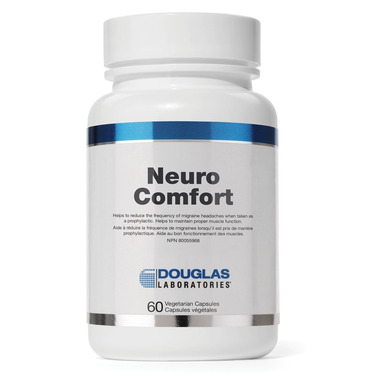 Douglas Laboratories Neuro Comfort
Douglas Laboratories Neuro Comfort is a formula designed by neurological specialists based on ingredient research to reduce the frequency of migraine headaches when taken as a prophylactic. Specific nutrients included in this unique formula, such coenzyme Q10, magnesium and B vitamins, are associated with functioning of neurological pathways.
Migraine headaches can often be associated with discomfort, nausea, emesis, photophobia and visual sensory changes, and are linked to a number of genes, including those involved in regulating the vascular system. Most simply, migraine headaches are thought to be associated with mitochondrial dysfunction in cells. The mitochondrion is the powerhouse of all cells, as it is the location of energy production in the body. Regular supplementation with CoQ10, an electron carrier, as a prophylactic is believed to restore mitochondria dysfunction, leading to a reduction in migraine frequency. Magnesium and riboflavin play an important role in this process, as these nutrients are required for the proper function of ATP-synthase and as a source of cofactors in the electron transport chain, respectively.
Features:

Helps to reduce the frequency of migraine headaches when taken as a prophylactic
Tissue formation
Muscle function
Ingredients:
Riboflavin 200 mg
Coenzyme Q10 (yeast fermentation) 50 mg
Magnesium (magnesium glycinate) 47.5 mg
Vitamin B12 (methylcobalamin) 500 mcg
Folate (calcium L-5-methyltetrahydrofolate, Metafolin®) 200 mcg
Metafolin® is a registered trademark of Merck KGaA, Darmstadt, Germany.