Douglas Laboratories Zinc Lozenges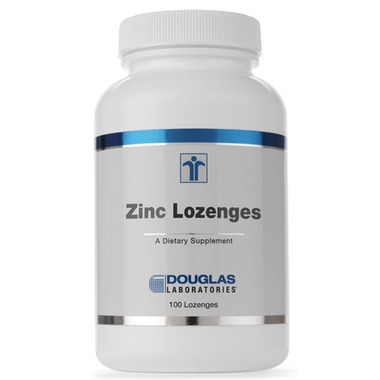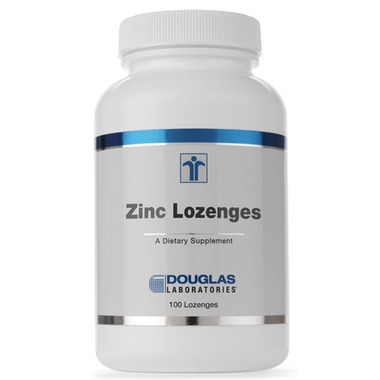 Douglas Laboratories Zinc Lozenges
Zinc Lozenges, provided by Douglas Laboratories®, supply bioavailable zinc, sweetened with sorbitol and flavoured with natural orange extracts. Each tablet contains 10 mg of elemental zinc in the form of zinc glycinate.
Indication:
Zinc Lozenges may be a useful nutritional adjunct for individuals who wish to increase their intake of zinc.

Suggested Use:
As a dietary supplement, adults take 1 lozenge every two hours while awake, or as directed by your healthcare professional. Allow to dissolve
completely in the mouth. Do not exceed 10 lozenges per day. Children over the age of 4 years may use half the adult dose. Prolonged use of more than seven
days in a row is not recommended. Consult your physician if you wish to prolong use or increase the frequency. When used on a regular basis, 1 or 2 lozenges per day may be taken for extended periods.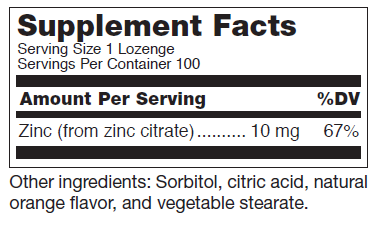 Kim:
a few months ago
We take zinc as part of our every day stay healthy regime during flu season. This is the brand we love. Everyone likes the taste and so it's easy to get the kids to take them. Unfortunately I've recently run out and like Well.ca, everyone is sold out. Even my Naturopath can't get them in right now. That's how good they are. As soon as they come back in stock I'm buying a few to be prepared.
Page
1