Dr. Scholl's Clear Away Wart Remover with DURAGEL Technology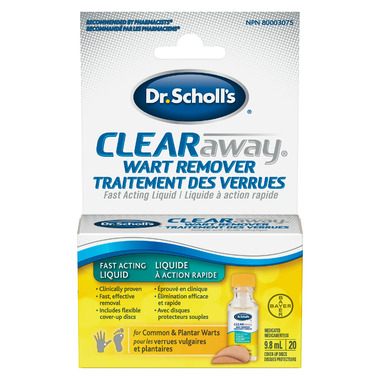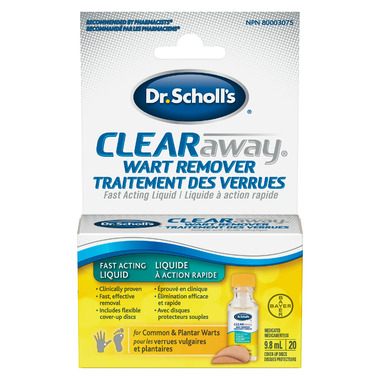 Dr. Scholl's Clear Away Wart Remover with DURAGEL Technology
Dr. Scholl's® Clear Away® Wart Remover with advanced DURAGEL™ Technology is an effective way to remove common warts.

Features a thin and flexible design that conforms to the contour of your skin and is nearly invisible, making it very discreet. Salicylic acid works by destroying the wart tissue, prompting it to loosen and fall off.
Includes medicated discs to cover up the wart while treating it.