Dr. Scholl's Dual Action Freeze Away
Common & Plantar Wart Remover for Large Warts
12 Applications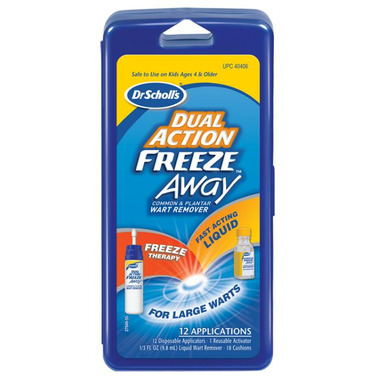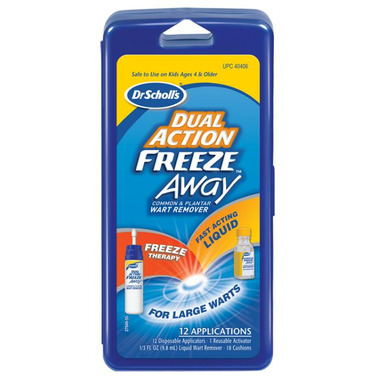 Dr. Scholl's Dual Action Freeze Away
Common & Plantar Wart Remover for Large Warts
12 Applications
2X more effective on large warts than freezing treatment alone.
Dual-action treatment, the latest generation of Dr. Scholl's wart removers.
Effective wart removal method for large warts right in your own home.
Freeze therapy plus a fast-acting liquid:
o Similar freeze technology doctors use.
o Fast-acting liquid for common and plantar wart removal.
To remove large warts from the bottom of the foot.
12 applications.
Safe to use on kids ages 4 and older.
Ian:
more than a year ago
Freezing system works really well compared to the others I have tried, and seems to last longer then other systems. Better designed. The rest is just a standard acid liquid for working on the wart that is comparable to any other liquid wart remover. Overall recommend mostly for the freezing system
Page
1