Dr. Scholl's Freeze Away Common & Plantar Wart Remover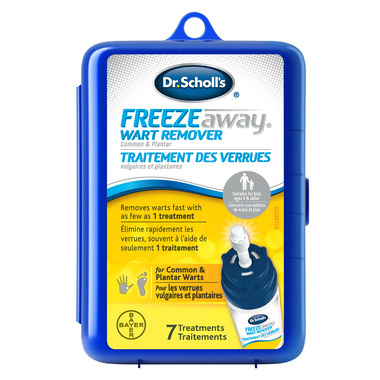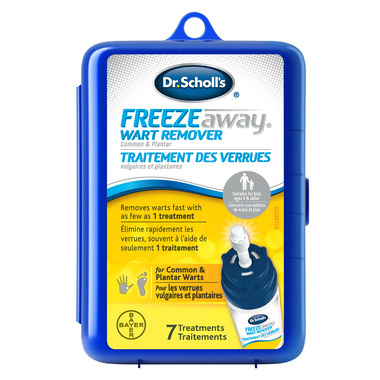 Dr. Scholl's Freeze Away Common & Plantar Wart Remover
Dr. Scholl's® Freeze Away® Common and Plantar Wart Remover Treatments is a doctor-proven method. It removes warts quickly — sometimes only requiring one treatment.
Can be used for children ages 4 and over (product should be applied only by an adult).

Valerie:
more than a year ago
I was scared to try it at first, since the instructions indicate that it could cause some pain or discomfort the first day. This being said, I was very happy that I didn't let this scare me. There was very little burning (if any); it couldn't be simpler and it is very effective.
Page
1