Drizzle Cacao Luxe Raw Honey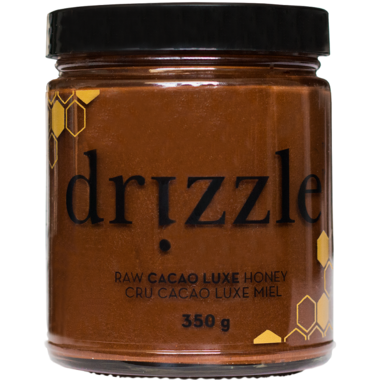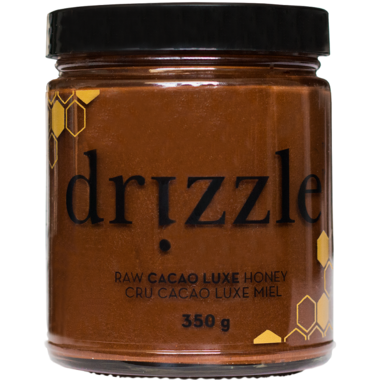 Drizzle Cacao Luxe Raw Honey
Drizzle honey is an everyday luxury you can feel great about. Drizzle is completely raw, bee-friendly, and supports Canadian beekeepers too! Drizzle Cacao Luxe creates decadent functionality by blending coveted raw honey with organic raw cacao, organic lacuma, Madagascar vanilla and organic Ceylon cinnamon. Upgrade your morning espresso, indulge by the spoonful, or elevate a simple cake into something unforgettable.
Good to Know:
Includes superfoods intentionally blended for antioxidants, mood & energy
Completely raw, thereby maintaining raw honey's natural enzymes, vitamins and minerals
Sustainably Canadian sourced
Bee-friendly

Ingredients:
100% Canadian Raw Honey, Organic Raw Cacao, Organic Ceylon Cinnamon, Organic Lacuma, Natural Madagascar Vanilla Extract.