Druide
Druide Pur & Pure Organic Shampoo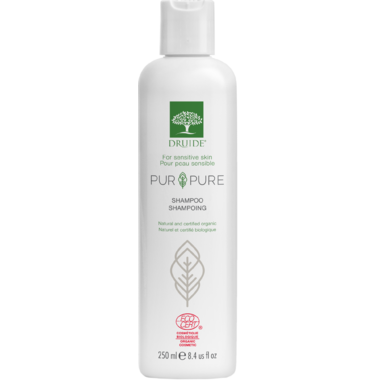 Druide
Druide Pur & Pure Organic Shampoo
Description
Absolute simplicity and purity made for the respect for the most delicate hair and scalp. Fragrance-free, ultra-mild embellishing shampoo.
Made only from a few respectful ingredients: pure and simple formula! Without any fragrance or essential oil to avoid any interference with an delicate condition.
Pure extracts of calendula flower, white clay oil and virgin coconut.
Highlights