Durex
Durex Play Delight Vibrating Bullet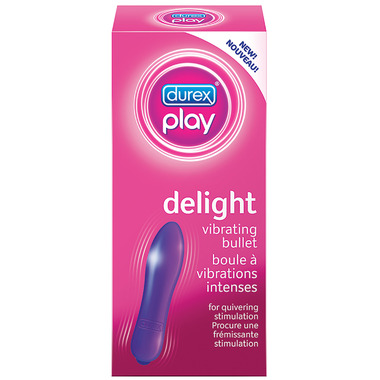 Durex
Durex Play Delight Vibrating Bullet
Description
Durex Play Delight is a discreet but powerful vibrating bullet designed to provide you with up to 5 hours of quivering pleasure!
Features:
Soft touch feeling provides a gentle stimulation
Waterproof and free of pthalates
Includes 1 AAA battery
Voted the Best New Product by Consumers*

*According to results of the 2014 BrandSpark Best New Product Awards survey conducted by BrandSpark International in Canada November 8, 2013 – December 5, 2013. For more information visit www.BestNewProducts.ca
The Best New Product Awards logo is a trademark of Best New Product Awards Inc., used under license.
Shipping & Returns