Earthrise Spirulina Gold Plus C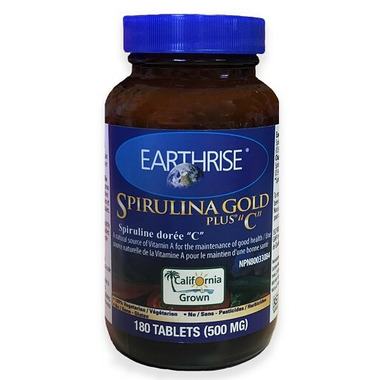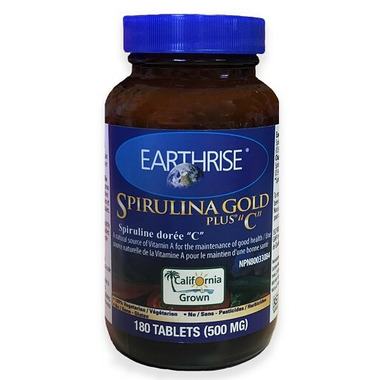 Earthrise Spirulina Gold Plus C
Earthrise Spirulina Gold Plus C provides powerful protection for the heart and brain from Oxidative stress. With the advanced most potent form of Spirulina by lot selection, highest in the super blue protein Phycocyanin, with generous amounts of natural Vitamin C from Organic Acerola berry extract and Zinc.
Features:
Natural Source of Vitamin A
Helps maintain eyesight, skin membranes and immune function
Helps maintain bones, cartilage, teeth and gums
Helps body metabolize fats and proteins
Helps connective tissue formation
Helps wound healing
Directions:
Adults: Take 6 tablets per day. For optimum freshness, close the lid tightly after use. Store in a cool, dry place out of the reach of children.
Caution:
If you are pregnant, breastfeeding, taking a medication or have a medical condition, consult a health care practitioner before using this product. Do not use as a sole source of Vitamin A if you are breastfeeding since the dosage is not sucient.

Medicinal Ingredients:
Spirulina* whole cells (Arthrospira platensis) 500mg
(0.9 mg beta-carotene) and 50mg Vitamin C (Ascorbic Acid).
No Gluten, Vegetarian, No Herbicides or Pesticides.