Ecover Zero 2x Laundry Detergent
Fragrance Free
2.79 L (62 Loads)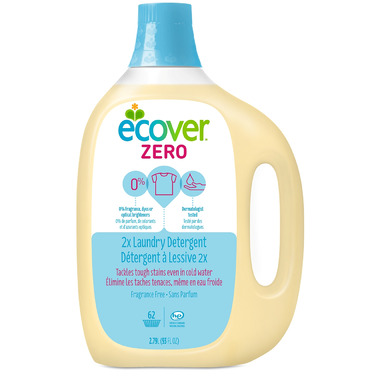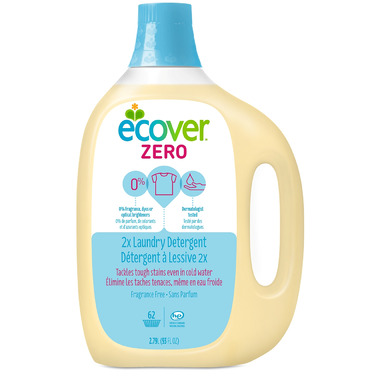 Ecover Zero 2x Laundry Detergent
Fragrance Free
2.79 L (62 Loads)
For brilliant results with a naturally derived formula, Ecover 2x Laundry Detergent is ideal for people with skin sensitivities or small children.
For HE and standard washing machines.
Features:
Lifts away stains, cleans white and coloured fabrics even in cold water
Dermotologist tested and hypoallergenic
Made using biodegradable and plant-based ingredients
Zero fragrance, dyes, or optical brighteners
Bottle made with recycled and plant plant plastic
Ingredients:
water (aqua), sodium laureth sulfate, glycerin, lauryl ethoxylate, ethanol, sodium citrate, sodium lauryl sulfate, potassium cocoate, caprylyl/decyl glucoside, lauryl/myristyl glucoside, protease, amylase, cellulase, lipase, citric acid solution, calcium chloride, sodium gluconate.