Eden
Eden Foods Ume Plum Vinegar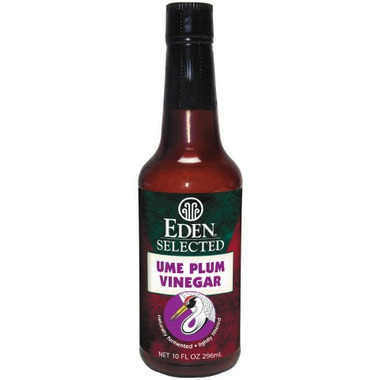 Eden
Eden Foods Ume Plum Vinegar
Description
Many rare, beneficial organic acids with tangy flavour and sea salt. Great in dips, soups, dressing, marinade, greens, vegetables, and for pickles.
Features:
No artificial dyes, preservatives, or chemicals
Amber glass protected
Functional dispenser cap and refillable
Kosher
Fat free
Ingredients: Ume Plum,Beefsteak Leaf (shiso), Sea Salt.
Acidity 4.3%
Shipping & Returns
Unfortunately, due to the nature of this item, we cannot accept any returns.
This product cannot be shipped to Remote locations.
Click here for more information