Japanese Sea Vegetable
10 Sheets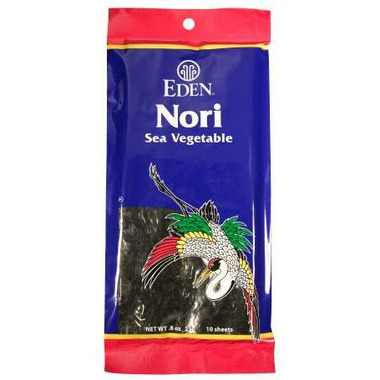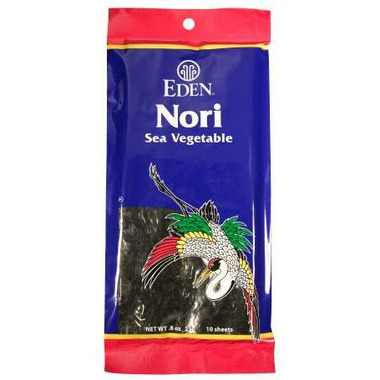 Eden Nori
Japanese Sea Vegetable
10 Sheets
A mildly sweet sea vegetable cultivated off the environmentally protected west shore of Ise (ee-say) Bay in Japan.
Nori has endless uses but is best known in making sushi, nori rolls, and rice balls. The most popular and delicious seaweed to Westerners. Very low sodium, fat and cholesterol free and a good source of vitamin C.
The finest grade, hand harvested and sun dried. Untoasted, 10 sheets.

Very low sodium
Fat free
Wheat free
Gluten free
Antioxidants
Macrobiotic
Ingredients: Nori (Porphyra tenera.