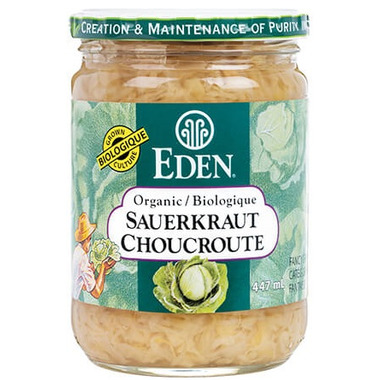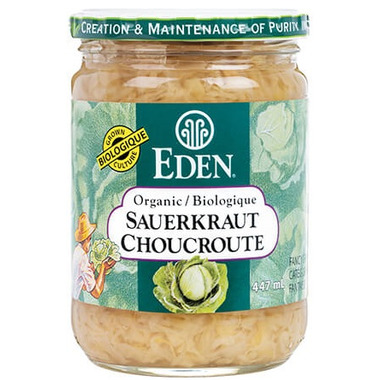 Authentic organic, exceptional sauerkraut that is grown, fermented, and packed by a single family - the Hirzels. Sweet cabbage is hand harvested, cored, shredded, and lactic acid fermented with Eden Sea Salt for at least six weeks.
Over nine decades of experience, traditional methods, and one family's care from seedling, to field, to jar give Eden Sauerkraut sought after character and beneficial qualities. An ancient health food. No untoward ingredients whatsoever.
EDEN Organic Sauerkraut is fat free, cholesterol free. Its pH is between 3.1 to 3.5.

Ingredients:
Organic Cabbage, Water, Sea Salt, Lactic Acid