Eden Select Dried Cherries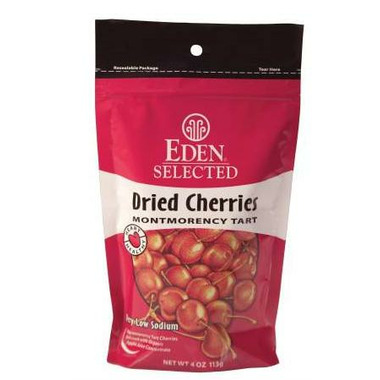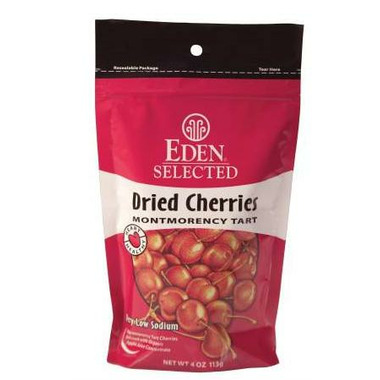 Eden Select Dried Cherries
Eden selected 'transitional to organic' Montmorency tart cherries infused with organic apple juice concentrate, slowly dried, and misted with organic safflower oil to prevent clumping.

A good source of potassium, healthy fiber, and vitamin A. Contains 1.4 milligrams of anthocyanins (an antioxidant) per 45 gram serving.
Everyone knows homemade is better than store bought! Try this nut-free granola bar recipe on our blog, The Well.

Wheat free
Gluten free
Heart healthy
Macrobiotic
Fat free
No added refined sugar
Antioxidants
Macrobiotic
Very low sodium
Kosher Pareve
Non GMO verified
Reclosable standing pouch
Ingredients: Montmorency Tart Cherries, Organic Apple Juice Concentrate, Organic Safflower Oil