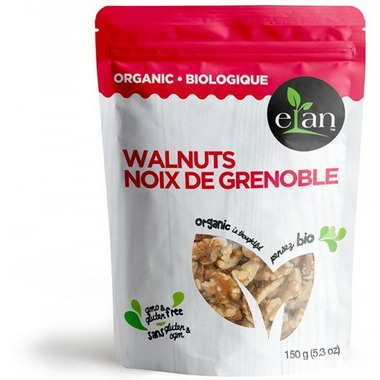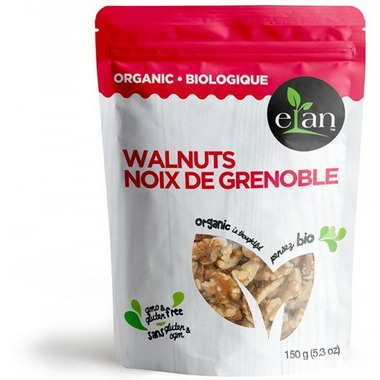 Walnuts are rich in polyunsaturated and monounsaturated fats. They are also rich in omega-3 and omega-6 fatty acids. Walnuts are an important source of protein, vitamins, and minerals, such as potassium, magnesium, phosphorus, copper, zinc, vitamins B1, B6, E, and folic acid. Shaped like a brain, walnuts help concentration and boost energy.

Features:
Certified organic, kosher and gluten-free
GMO-free and vegan friendly
Good source of protein and fiber
Packed with omega-3 fatty acids
High in heart-healthy monounsaturated fats
Ingredients: Organic walnuts.