Enfamil A+ 2 Infant Formula Powder with Calcium & Iron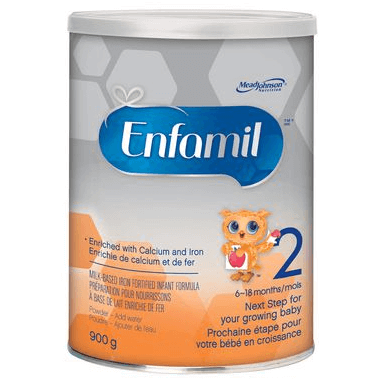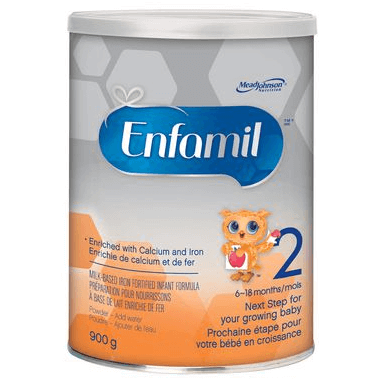 Enfamil A+ 2 Infant Formula Powder with Calcium & Iron
Supporting your baby's transition to solid foods. Most babies take several months to meet their nutritional needs with solid foods. With added iron and calcium, Enfamil 2 infant formula is specifically designed to support your growing baby until she transitions to cow's milk and a variety of solid foods. Just mix the right amounts of water and powder as indicated on the label.
Features:
Nutritionally balanced Enfamil 2 is easy to digest similar to all infant formulas
Includes higher level of calcium than starter infant formulas
Contains more iron than cow's milk does
Provides protein levels that are more age-appropriate than those found in cow's milk
Looking for a baby formula with DHA, a type of Omega-3 fat and an important building block of the brain? Try Enfamil A+ 2.
Ingredients:
MILK INGREDIENTS, CORN SYRUP SOLIDS, PALM OLEIN OIL, LACTOSE, ASCORBYL PALMITATE, SOY OIL, COCONUT OIL, HIGH OLEIC SUNFLOWER OIL, SOY LECITHIN, TAURINE (CALCIUM CHLORIDE, CALCIUM PHOSPHATE, CUPRIC SULFATE, FERROUS SULFATE, MANGANESE SULFATE, POTASSIUM CITRATE, SODIUM SELENITE AND ZINC SULFATE)