Enfamil A+ Soy Powder Formula
0 - 12 Months / Milk Free
730 g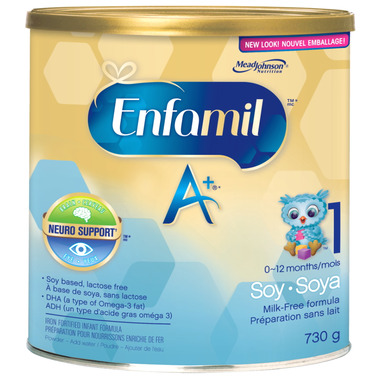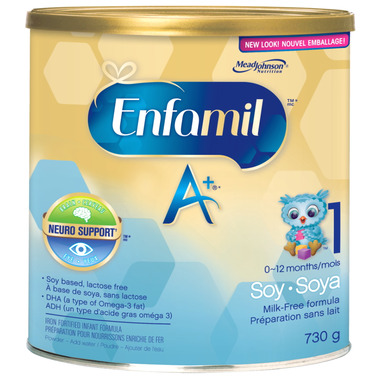 Enfamil A+ Soy Powder Formula
0 - 12 Months / Milk Free
730 g
This item is a final sale item. Returns cannot be accepted.
Enfamil Soy A+ Powder Baby Formula is a soy-based, iron-fortified infant formula designed for babies who need a milk-free formula due to health or cultural reasons.
Enfamil Soy A+ has DHA and ARA (sources of Omega-3 and Omega-6 fats) that support normal brain and eye development.