Enjoy Life Not Nuts Seed & Fruit Mix Beach Bash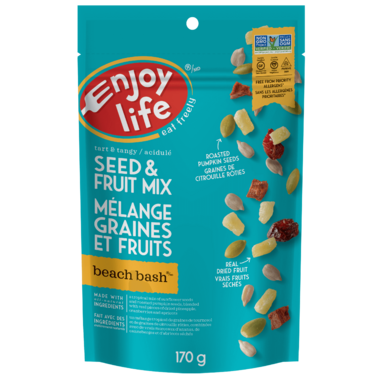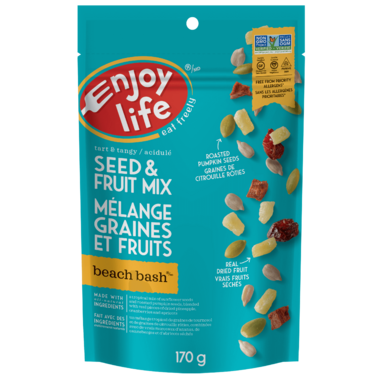 Enjoy Life Not Nuts Seed & Fruit Mix Beach Bash
A yummy medley of sunflower kernels, pumpkin seeds, dried pineapple, apricots and cranberries. It's a snack- tacular treat at the beach, on the trail or on the go. Perfect for people with nut allergies, people who don't like nuts or for school-safe classroom snacks.
The perfect snack for school pleases both kids and parents. Find more school safe snacks on our blog, The Well!
Features:
Free from: Gluten, peanut, soy, casein, potato, wheat, tree nut, fish, sesame, dairy, egg, shellfish and sulfites.
Ingredients:
Raw Sunflower Kernels, Sulfite-Free Pineapples (Pineapple, Cane Sugar, Citric Acid), Roasted Hulled Pumpkin Seeds (Pumpkin Seeds, Sunflower Oil, Salt), Sulfite-Free Cranberries (Cranberries, Cane Sugar, Sunflower Oil), Sulfite-Free Apricots.