Enjoy Life Semi-Sweet Mini Chocolate Chips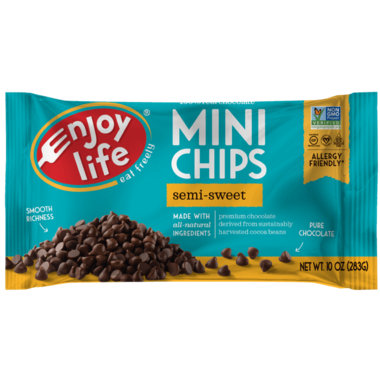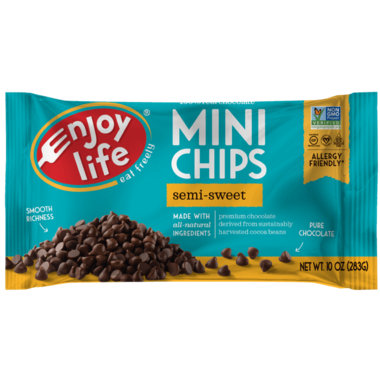 Enjoy Life Semi-Sweet Mini Chocolate Chips
Dairy-free, nut-free and soy-free, our Semi-Sweet Mini Chips are delicious in cookies or straight from the bag.
Everyone knows homemade is better than store bought! Try this nut-free granola bar recipe on our blog, The Well.
Features:
Free from: Gluten, peanut, soy, casein, potato, wheat, tree nut, fish, sesame, dairy, egg, shellfish and sulfites.
Ingredients:
Brown Sugar, Cocoa Mass, Cocoa Butter