Enzymatic Therapy Mega-Zyme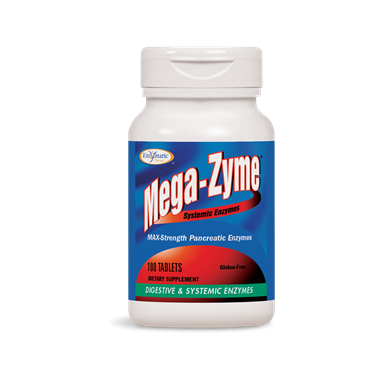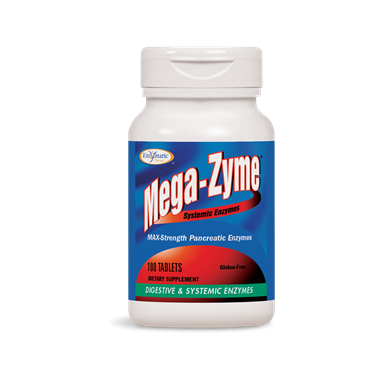 Enzymatic Therapy Mega-Zyme
Mega-Zyme is formulated with MAX-strength pancreatic enzymes to help relieve muscle soreness and discomfort due to overexertion and exercise.* Mega-Zyme, when taken with food, can also help support optimal digestion as well as help with digestive discomfort from occasional gas and bloating.*
* For dietary supplements:
this statement has not been evaluated by the Food & Drug Administration. This product is not intended to diagnose, treat, cure or prevent any disease.
Directions:
To relieve muscle soreness and discomfort due to overexertion and exercise, take 2 tablets two to three times a day between meals. To support optimal digestion, take 2 tablets before each meal. This product is not intended for children. If pregnant, nursing, or taking any medications, consult a healthcare professional before use.
Supplement Info: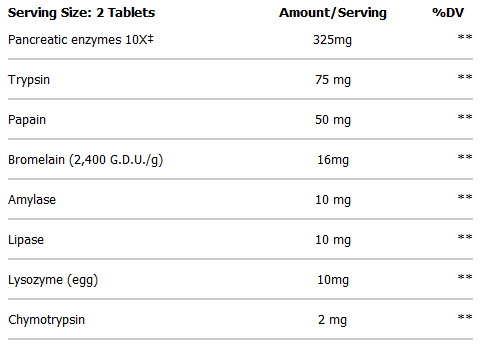 Other Ingredients:
cellulose, potassium bicarbonate, modified cellulose, modified cellulose gum, magnesium stearate, silicon dioxide, soy lecithin, carnauba wax