Enzymedica Digest Gold with ATPro


Enzymedica Digest Gold with ATPro improves the breakdown and absorption of food and nutrients. Digest Gold has been formulated to assist in digesting protein, fats, carbohydrates and fiber. ATPro is an exclusive blend of critical nutrients that provide ATP (adenosine-5'-Triphosphate) and enhance ATP production.
Dosage:
Take 1 capsule with each meal.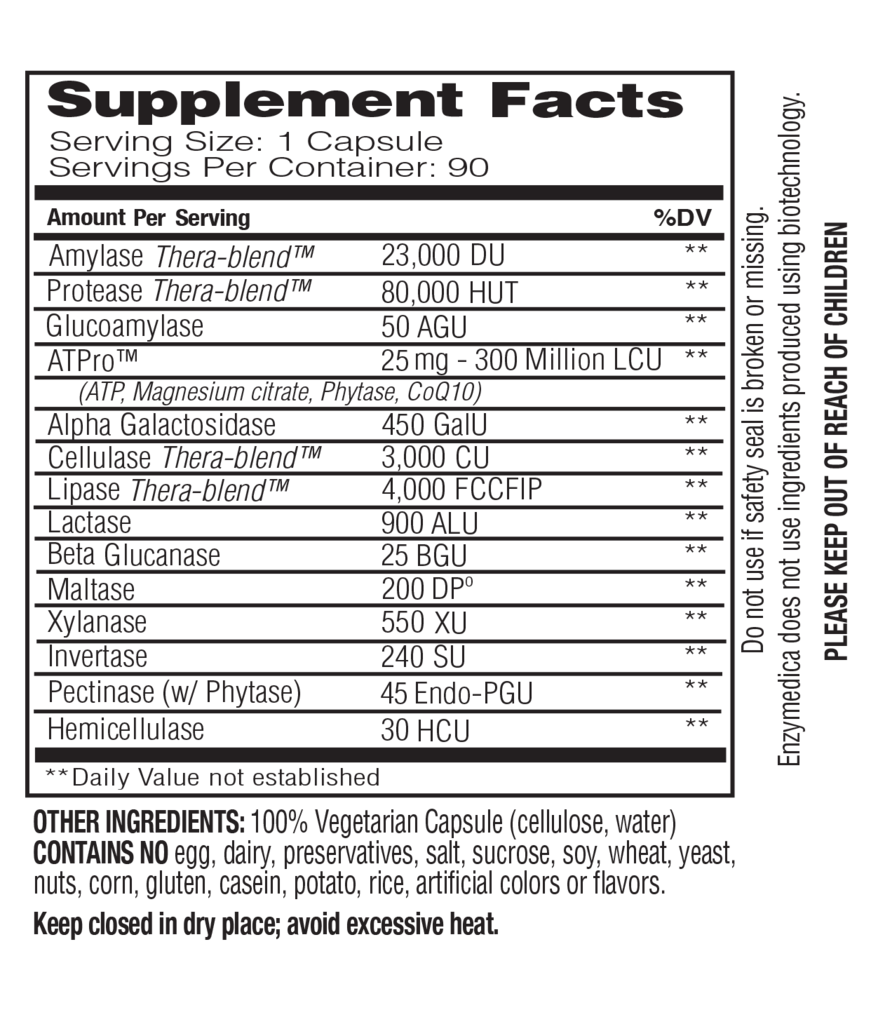 Contains no: egg, dairy, preservatives, salt sucrose, soy, wheat, yeast, nuts, corn, gluten, casein, potato, rice, artificial, colors or flavors.