Enzymedica Digest Spectrum


Enzymedica Digest Spectrum is a unique combination of high-potency enzymes that provides specialized digestive support for individuals who experience intolerance to foods containing gluten, dairy, phenols, vegetables and beans.
Dosage:
1-2 capsules with each meal. More may be taken as needed. Capsules may be opened and contents mixed with food or juice.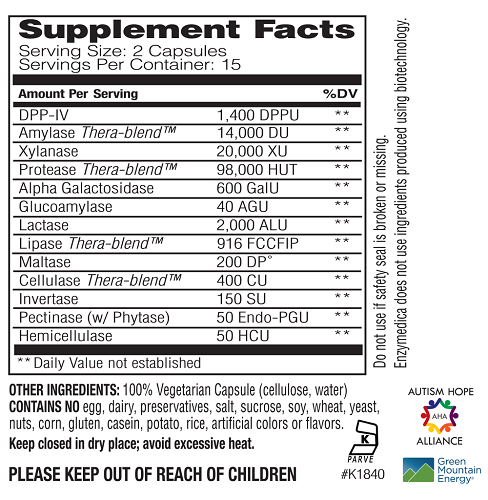 Contains no: egg, dairy, preservatives, salt sucrose, soy, wheat, yeast, nuts, corn, gluten, casein, potato, rice, artificial, colors or flavors.