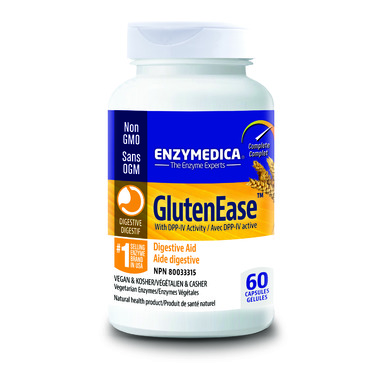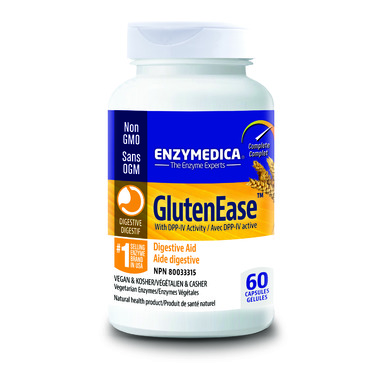 Enzymedica GlutenEase


Enzymedica GlutenEase contains Protease Thera-blend (G1) along with DPP-IV activity for enhanced digestion of foods containing gluten and casein. Starch-digesting amylase enzymes assist in the digestion of the carbohydrate portion of grains, such as wheat, which contain gluten.
Thera-blend is an exclusive process that combines multiple strains of enzymes that work in various pH levels. Thera-blend enzymes have been shown to be three times stronger and work more than six times faster than leading digestive supplements.
Dosage:
Take 1 capsule with each meal containing gluten or casein. More may be taken as needed.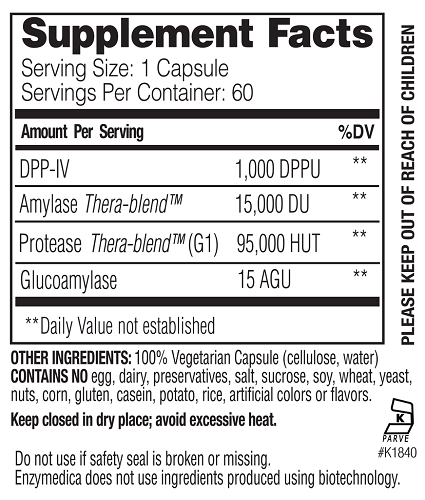 Contains no:
egg, dairy, preservatives, salt sucrose, soy, wheat, yeast, nuts, corn, gluten, casein, potato, rice, artificial, colors or flavors.