Excel
Excel Spearmint Sugar-Free Gum Bottle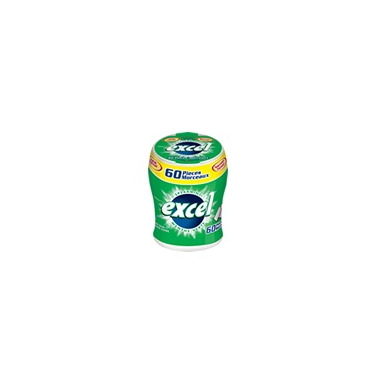 Excel
Excel Spearmint Sugar-Free Gum Bottle
Description
Don't get blocked by bad breath… chew Excel gum. Get the confidence you need to get closer with great tasting flavours that freshen your breath!
Sugar Free Gum: with Sorbitol, Maltitol, Aspartame
Ingredients: Sorbitol, Maltitol, Gum base, Glycerin, Natural and artificial flavours, Gum arabic, Soy lecithin, Aspartame, Colour, Acesulfame-potassium, Carnauba wax, aspartame;14.1mg, Acesulfame-potassium; 5.4mg/2 pieces.

Aspartame contains Phenylalanine
Highlights

Shipping & Returns