Fatso High Performance Peanut Butter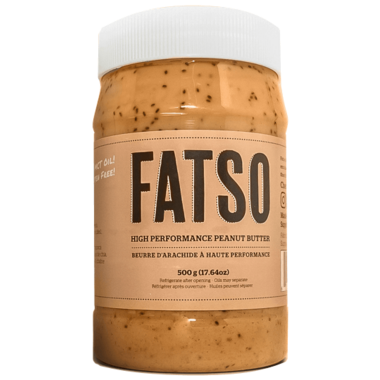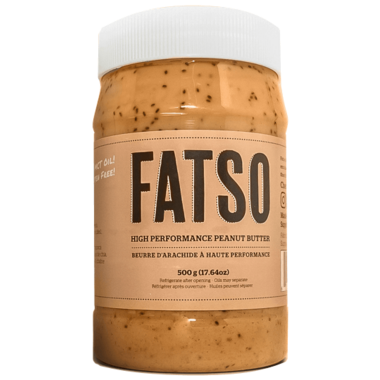 Fatso High Performance Peanut Butter
Fatso Peanut butter is a unique blend of all natural peanut butter and super fats including organic coconut oil, avocado oil, MCT oil, macadamia oil, organic chia seeds and organic flax. Fatso also uses a prebiotic fibre derived from tapioca. This fibre provides a light sweet taste, a high dose of fibre, and is low calorie and low on the glycemic index. So, its peanut butter...but way better.
Features:

High in Healthy Fats
Low Sugar
Keto, Vegan And Gluten-free Friendly
Non-GMO ingredients

Ingredients: Peanuts, Coconut Oil, Avocado Oil, Mct Oil, Chia Seeds Flax, Prebiotic Fiber From Tapioca, Natural Coconut Flavour Contains/May Contain Tree nuts and soy.