Finish Dual Action Dishwasher Cleaner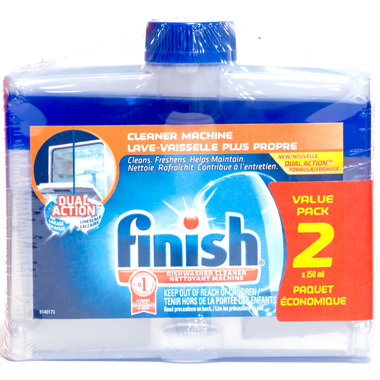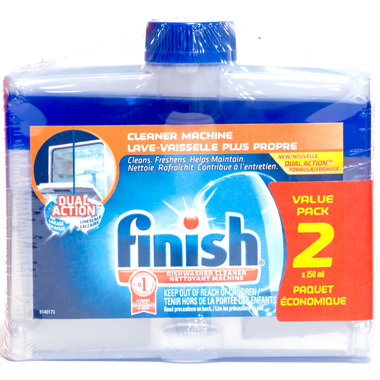 Finish Dual Action Dishwasher Cleaner
Finish Dual Action Dishwasher Cleaner intensively cleans grease and lime scale from your dishwasher – yes, even the hidden areas. For an amazingly clean, fresh and well maintained dishwasher use this product once a month.
Features:
Removes grease and lime scale
Eliminates food and water residue
Cleans, freshens, and helps maintain your dishwasher
KH:
more than a year ago
Really impressed with this. I'm on a well and we have a bit of sediment in the water. The dishwasher had gotten a lot of staining on the inside as a result of the water, and was looking pretty gross. I tried CLR with no effect. I was worried that this cleaner would only work on the "invisible" dirt inside the parts, but it did a great job everywhere! The dishwasher is beautifully white and clean again. I had to run an additional rinse to get rid of some leftover foam, but it really cleaned the machine very well.
Page
1