Finish QUANTUM Dishwasher Tabs
FINISH® QUANTUM® utilizes a breakthrough multi-chamber technology that releases each agent when needed during the cycle.
Powerful scrubbing micro-beads soften burnt-on food like lasagna
Powermax Bleach granules attack tough stains like tea and coffee
Rinse Agent gel delivers an amazing shine!
Voted the Best New Product by Consumers*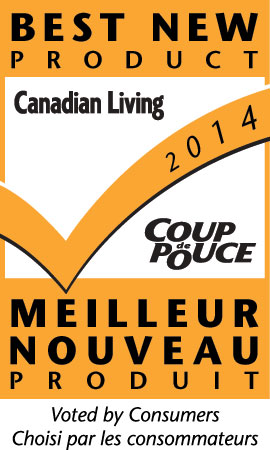 *According to results of the 2014 BrandSpark Best New Product Awards survey conducted by BrandSpark International in Canada November 8, 2013 – December 5, 2013. For more information visit www.BestNewProducts.ca

The Best New Product Awards logo is a trademark of Best New Product Awards Inc., used under license.
Similar Dishwasher Detergents