Fisher Price Think & Learn Measure with Me! Froggy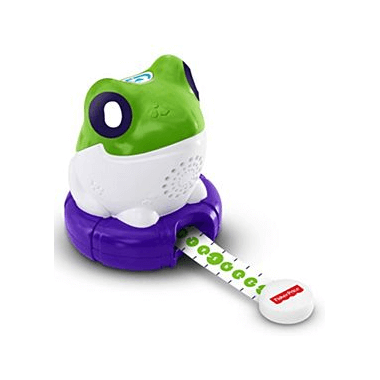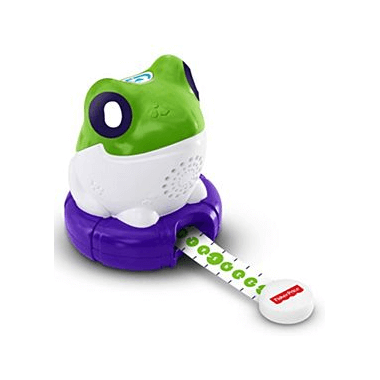 Fisher Price Think & Learn Measure with Me! Froggy
Ribbit, ribbit. The Fisher-Price® Measure with Me! Froggy comes to life with exciting audio that encourages kids to get out and explore the world around them as they count from one to 50! With a retractable measuring tape, preschoolers can start to understand how different items in their environment compare, giving them context to measurement. Your preschooler will have a blast hopping around the house with Froggy!
Inspiring little learners to be big thinkers:
Measurement: Preschoolers learn how to measure in a quantifiable way by using the measuring tape to determine the actual length of items in their environment.
Making Comparisons: Preschoolers compare different sizes of objects and learn about things that are "longer than" or "shorter than" familiar objects.
Trial & Error: Froggy encourages preschoolers to keep trying as they measure different objects and find one that is just the right size.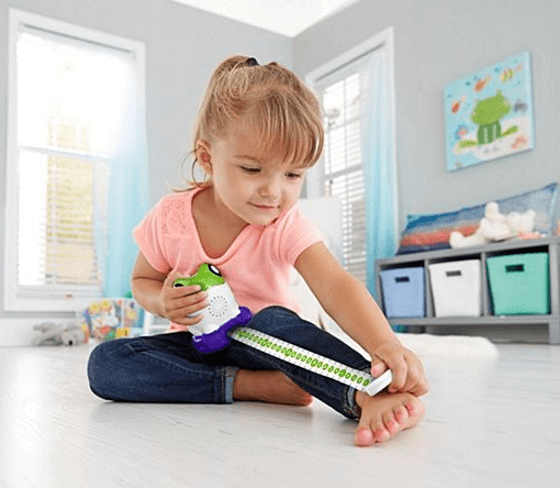 james:
a few months ago
I have a 22 month old little boy and he loves copying everything that daddy dose and my measuring tape isn't clean for a toddler so when i came across this awesome toy i was so happy. Happy to find such a neat and fun toy, i haven't seen it in stores ever before and my daughter is 10 :) I highly recommend this learning frog tape measure to any child boy or girl that is interested in measuring things or just simply copying mom or dad. The frog it self talks and can count up to 50 (great for teaching numbers). My son loves walking or running around the house pulling out his froggy measuring tape and trying to measure his hand, sippy cup and our shoes at the front door.
Page
1