Fisher Price Think & Learn Smart Scan Colour Chameleon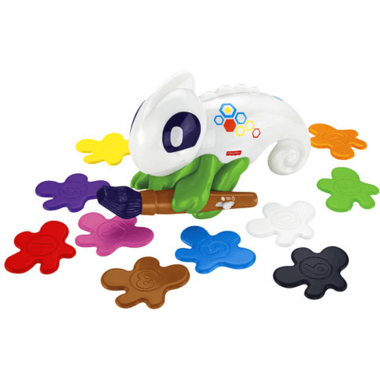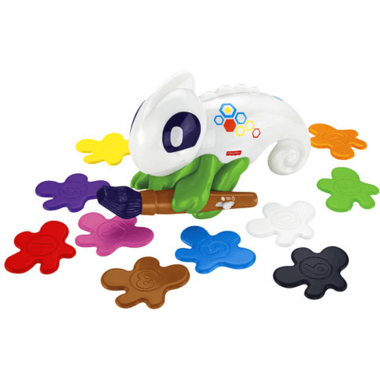 Fisher Price Think & Learn Smart Scan Colour Chameleon
- Max: 1
- We're sorry, this product is no longer available!
- Shop for other products in: Science & Discovery

This cute little toy chameleon encourages kids to explore the world around them to learn about colours and numbers. Press the button on the chameleon's tail to scan any colour they find (the rug, the floor, a pillow). The chameleon will turn that colour – and even identify it for kids! Or, they can spread the paint splats on the floor, pick a play mode and be prompted to follow directions, count, play games and more! There are 3 interactive ways to play: Colours, Counting and Games.
In Colours mode, the chameleon encourages colour hunts and other interactive play to help kids understand the difference between colours and identify each colour by name. "That's red! Show me your favorite colour." He'll even teach them how to mix colours to make new ones! "Let's make purple. What colours do we need?"
In Counting mode, as kids scan colours and the chameleon changes colours, they count them together. The chameleon can also help teach your preschooler numbers. "What comes after the number 6 but before the number 8?"
In Games mode, kids will love trying to beat the clock as they play timed games like Follow the Lights and Counting Colours! "Find 5 blue objects in 10 seconds. Ready? Go." In this mode, preschoolers are having lots of fun while they're learning to listen & follow directions!