For Muscle & Joint Pain
250g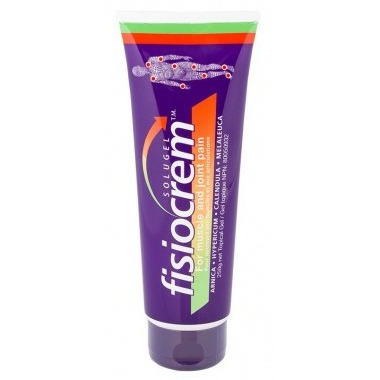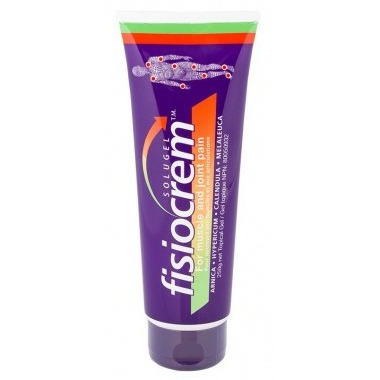 Fisiocrem Solugel
For Muscle & Joint Pain
250g
Fisiocrem SOLUGEL is a topical solution containing natural herbal active ingredients which are traditionally used in Herbal Medicine to help relieve pain and inflammation in muscles and joints caused by sprains, strains, bumps and bruises.

Fisiocrem provides temporary relief from aches and pains of muscles and joints in cases of simple backache, arthritis, strains and sprains involving muscles, tendons and ligaments.

Suggested Use: Take a liberal amount (approximately 1 teaspoon) and rub gently into the affected area. Use as often as required, normally 2-3 times per day.

The more you apply or the longer you rub the greater will be the effect. Fisiocrem SOLUGEL is easy to use and has a pleasant natural fragrance. Fisiocrem SOLUGEL is suitable for use before and after the application of therapeutic Ice or Heat and can be applied prior to support bandaging. It can be used as a coupling agent with physiotherapeutic ultrasound.

Ingredients: Arnica, Hypericum, Calendula, Melaleuca, Glyceryl monostearate, PEG-100 Stearate, Carbomer/Polymers, Vegetable oil, Menthol, Pentalyne Glycol, Sodium Hydroxide, Vegetable wax, Water

Caution: Fisiocrem SOLUGEL contains high levels of active plant extracts. These are not homeopathic dilutions. They are concentrated pure herb extracts derived from plants that are grown and harvested to specific requirements especially for Fisiocrem SOLUGEL. Fisiocrem SOLUGEL does not contain parabens, hydroxybenzoates or any other artificial preservatives.