Flow Alkaline Spring Water Organic Lemon Ginger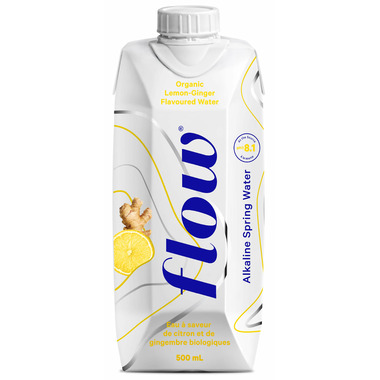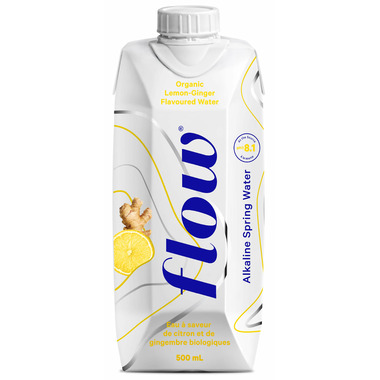 Flow Alkaline Spring Water Organic Lemon Ginger
Flow Organic Flavoured Water is Flow's popular smooth-tasting, naturally alkaline spring water now available in the refreshing organic flavours of Cucumber + Mint and Lemon + Ginger.
Your body needs at least 3 liters of water a day to function optimally but most of us fall short. Flow's organic flavors were designed with drinkability in mind, to inspire you to achieve your hydration goals and give your body more of what it needs.
Discover pure, clean taste, with all the healthful minerals, alkalinity and electrolytes of original Flow. No sugar, no juice, no calories, no preservatives and no GMOs. It's liquid positivity.
Ignite your day with lemon + ginger.
Jump-start your morning or break through that afternoon brain fog with our blend of organic lemon + ginger. It'll supercharge your energy and naturally fuel your active lifestyle, so you can tackle your to-do list with positivity.
Features:
100% Natural Alkaline Spring Water
pH 8.1
Natural Electrolytes
non-PET and BPA-free
Recyclable paperboard pack with plant based cap
Ingredients:
Natural Spring Water, Organic Flavor