Four Sigmatic Adaptogen Blend Mix Balance with 10 Superfoods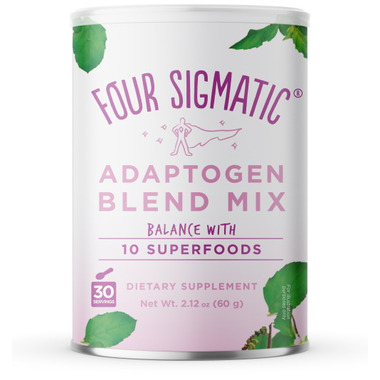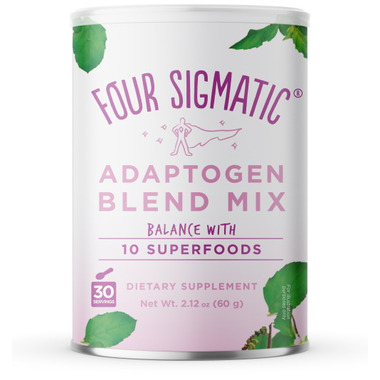 Four Sigmatic Adaptogen Blend Mix Balance with 10 Superfoods


The Adaptogen Blend boasts 10 species of different adaptogens that are all widely researched. Featuring two mushrooms, reishi and cordyceps; two roots, ginseng and ashwagandha; two leaves, tulsi and gynostemma; two berries, amla and schisandra; and two super spices, ginger and turmeric.
Features:
Reishi: Supports occasional stress and promotes restful sleep.
Cordyceps: Like a pep squad for your body, helps promote and sustain natural energy.
Asian Ginseng: Helps promote and sustain natural energy and supports occasional stress
Ashwagandha: Supports occasional stress and symptoms of fatigue.
Tulsi: Supports healthy skin and hormone support.
Gynostemma: Immune system support and helps sustain natural energy.
Amla: Supports metabolic functions and could have anti-aging properties.
Schisandra: Supports cognitive function and endurance.
Turmeric: Rich in antioxidant properties.
Ginger: Supports digestion.
Black Pepper: Facilitates digestion and could have antibacterial qualities.
Directions:


Mix 1 teaspoon Adaptogen Blend into smoothies, coffee, into chocolate, overnight oats, and anything else. Take at any time of day. Adaptogens are non-specific, meaning they can be enjoyed at any time in any amount to support energy, endurance, and even winding-down at the end of the day.
Ingredients:


Dual-extracted reishi, dual-extracted cordyceps, Asian ginseng, ashwagandha, tulsi, gynostemma, amla, schisandra, turmeric, ginger, and black pepper.
Vegan, gluten-free, GMO-free, and no additives or preservatives. WARNING: Consuming this product can expose you to chemicals including Acrylamide, which is known to the State of California to cause cancer and birth defects or other reproductive harm. For more information go to www.P65Warnings.ca.gov/food.