FreeYumm Banana Maple Cookies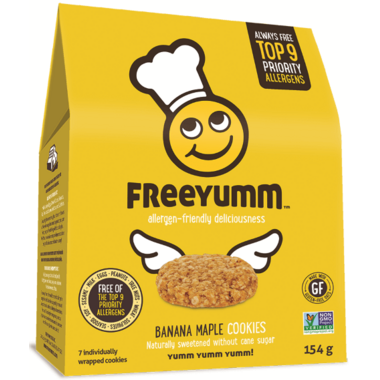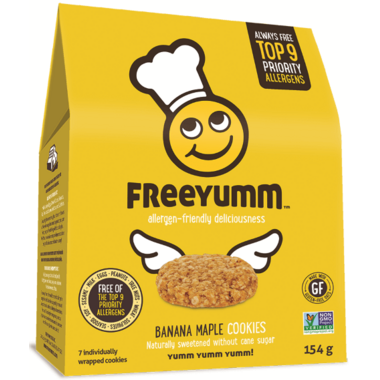 FreeYumm Banana Maple Cookies
Banana what? … Banana MAPLE?!! They don't use banana flavouring (bleh!). They don't use maple flavouring (yucky!). They use real bananas. They use real pure maple syrup. They then toss in some whole oats and organic vanilla, but the yummy part that should be mentioned is… the banana and maple part.
All FreeYumm products are made in their dedicated allergen-free bakery and designed specifically to protect you, your family and your friends living with food allergies.


Ingredients:
Oat Flour, Oat Flakes, Sunflower Oil, Agave Syrup*, Coconut Palm Sugar*, Maple Syrup, Banana (Freeze Dried), Vanilla Extract*, Baking Soda, Salt, Cinnamon. *
Organic.