FreeYumm Blueberry Oat Bars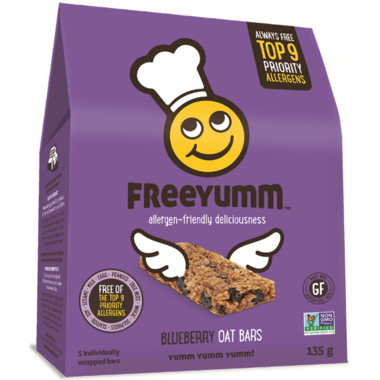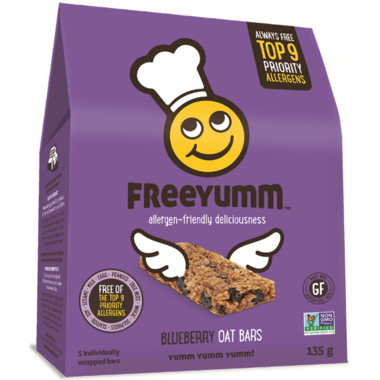 FreeYumm Blueberry Oat Bars
Plain and simple, that's the point of these Blueberry Oat Bars. They are super yummy while keeping the ingredient list as uncomplicated as possible. Oats and blueberries, sweetened with honey… need we say more? Yumm that's perfect for sharing!
All FreeYumm products are made in their dedicated allergen-free bakery and designed specifically to protect you, your family and your friends living with food allergies.

Ingredients:
Rolled Oats, Oat Flakes, Honey*, Sunflower Oil, Agave Syrup*, Dried Blueberries (Blueberries, Sugar, Sunflower Oil), Coconut Palm Sugar*, Oat Flour, Vanilla Extract*, Salt, Cinnamon. *ORGANIC.