FreeYumm Double Chocolate Cookies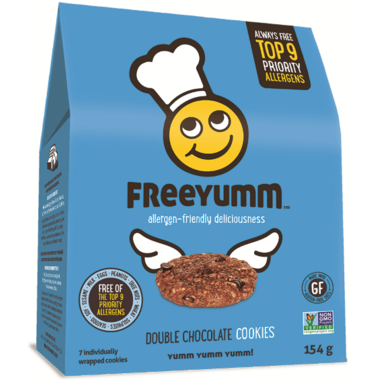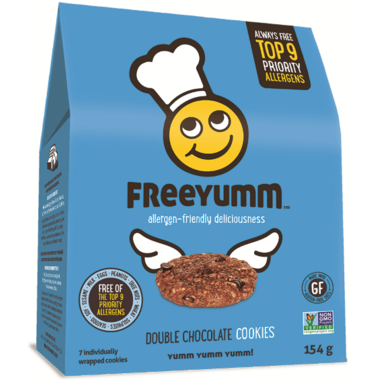 FreeYumm Double Chocolate Cookies
There is only one thing better than a chocolate chip cookie…. And that's a double chocolate cookie! Made with whole oats, organic coconut palm sugar and ethically/sustainably produced natural cocoa and chocolate chips. So relax and enjoy, because this satisfying cookie will put a smile on your face!
All FreeYumm products are made in their dedicated allergen-free bakery and designed specifically to protect you, your family and your friends living with food allergies.



Ingredients: Oat Flour, Oat Flakes, Agave Syrup*, Sunflower Oil, Chocolate Chips (Organic Cane Sugar, Unsweetened Chocolate, Cocoa Butter), Coconut Palm Sugar*, Cocoa, Vanilla Extract*, Baking Soda, Salt. *ORGANIC.