FreeYumm Raspberry Chia Bars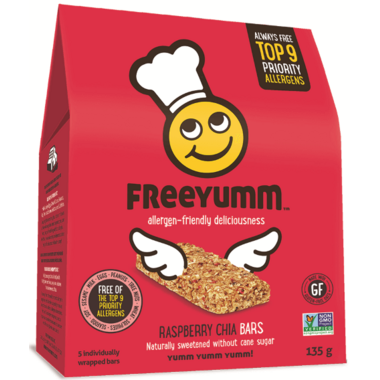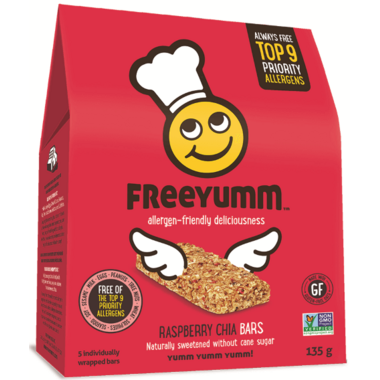 FreeYumm Raspberry Chia Bars
Raspberry and chia! It tastes like it sounds…. Sweet and tangy raspberries (freeze dried for maximum flavour and nutrients) are mixed with whole oats and splashed with honey. They then tossed in some "Chia Seed Power" to leave you with this delightful bar that dances on the tongue. It's snacktime!
All FreeYumm products are made in their dedicated allergen-free bakery and designed specifically to protect you, your family and your friends living with food allergies.


Ingredients:
Rolled Oats, Oat Flakes, Sunflower Oil, Agave Syrup*, Honey, Oat Flour, Coconut Palm Sugar*, Raspberries (Freeze Dried), Chia, Vanilla Extract*, Salt, Cinnamon. *ORGANIC.