Fresh Wave Odour Removing Spray Lavender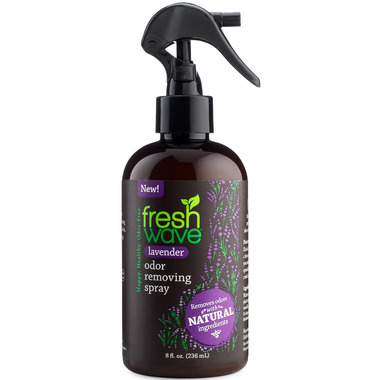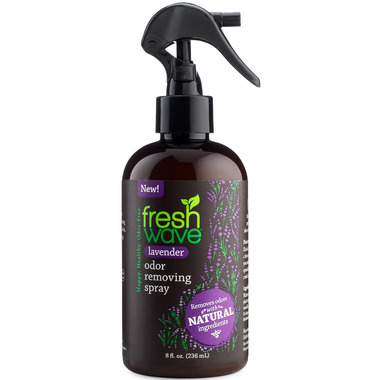 Fresh Wave Odour Removing Spray Lavender
Introducing Fresh Wave Odour Removing Spray Lavender: The same odor removing power of Fresh Wave, now infused with lavender oil. Known for its calming properties, the addition of lavender gives a boost to the trusted Fresh Wave best sellers. Now you can remove odors with lasting, relaxing lavender essence.

How to Use: Instant odour removal is as simple as a few spritzes! Fresh Wave odour-removing spray removes odours in seconds, leaving you with nothing but fresh air. Use it on clothing, pet bedding, backpacks, sports gear, shoes, trash cans and more! Shake. Spray. Smile. For stronger odours a few more spritzes will do the trick. When you smell "fresh air," it's working. Removes odours using only natural ingredients. No harsh chemicals or masking fragrances. Non-toxic. Spray in the air or on water-safe fabrics to remove odours immediately.

Ingredients: Water, Polyoxyethene sorbitan monooleate, Sorbitan monooleate, Lavender Oil, Lavandin Oil, Lime oil, Pine needle oil, Anise seed oil, Clove oil, Cedarwood oil, Tocopherol alpha, Proprietary preservatives, Proprietary essential oils blend.