Fusion Bodybuilding Mindset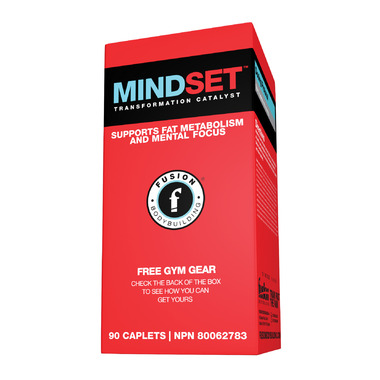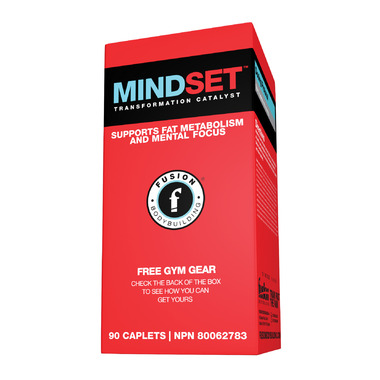 Fusion Bodybuilding Mindset
Fusion Bodybuilding Mindset is an advanced transformation catalyst that supports fat metabolism while keeping you focused on your goals. If you're following a diet and training program, Mindset will help keep you on track with your meal plan, your daily routine, and your overall physical goals. Take Mindset in the morning to set the stage for greatness all day long.
Mindset contains three proprietary ingredient complexes – the Shredville Complex, the Headstrong Complex, and the Muscle Function Complex. The Shredville Complex contains ingredients like L-carnitine (a well-researched compound shown to promote fat loss), vitamin B6 (a water-soluble vitamin that helps convert food into energy), chromium picolinate (a mineral that helps maintain healthy blood sugar levels, metabolize carbohydrates and fats, and support weight loss), and a healthy dose of cayenne (one of nature's best herbal ingredients for helping to curb appetite, speed up metabolism, and burn calories). Next, the Headstrong Complex contains the perfect triple threat of L-aspartic acid (an amino acid that plays a vital role in energy production and cognitive function), caffeine (to boost energy, alertness, metabolism, and weight loss), and rhodiola rosea roseroot (used for increasing energy, stamina, recovery time, and mental capacity). Lastly, but just as importantly, the Muscle Function Complex contains calcium and magnesium to aid in the production of energy and support strong, healthy muscles.
Whether you're in it for the fat burning, mental focus, or other great benefits, you'll love how Mindset can help you see professional-level results.
Directions:
Take three capsules (preferably with water), daily. Mindset should be taken in the morning to give you the focus you need to go about your daily routine and reach your weight-loss goals.

Supplement Facts: