Gaiam Surf Yoga Mat Deep Plum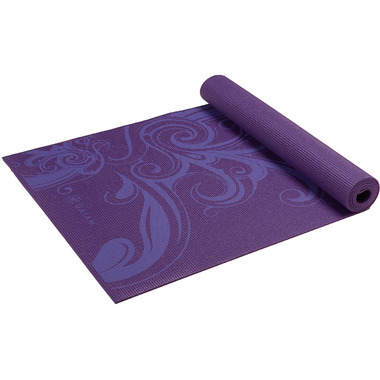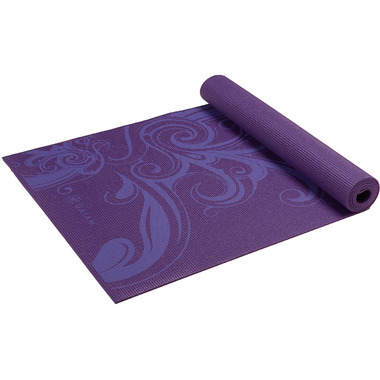 Gaiam Surf Yoga Mat Deep Plum
Durable with a chic pattern, the Gaiam Surf Yoga Mat provides a stable, non-slip surface for your practice. Perfect for home or studio use, this mat ensures the safety and comfort you need to enhance proper alignment and maintain poses. Constructed with a light tack, non-slip grip and free of the top six most harmful phthalates, this mat is a healthier choice for both you and the planet!
What kind of workout warrior are you? From runners to yogis, find your workout must-haves with these staff picks on our blog, The Well!
Features:
Light tack.non-slip grip
Lightweight and durable
Unique Deep Plum Surf print
Free of the six most harmful phthalates
Dimensions:
Length: 172 cm (68")
Width: 60.9 cm (24")
Height: 3 mm
This yoga mat is latex free!

Below is a closer look at the Surf print on this yoga mat.

Megan:
more than a year ago
I give this mat 2 thumbs up. I love the thickness of it, usually after a yoga session my tailbone and ankle bones are a bit sore but this mat is pleasantly plump. Its has perfect grip and is perfect for use on any surface, inside or out. Easy to clean and easy to roll and store. It is a definite must have!
Page
1