Galerie au Chocolat Maple Crunch Chocolate Bar
Fair Trade Chocolate
100g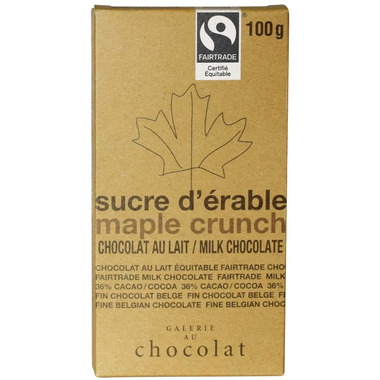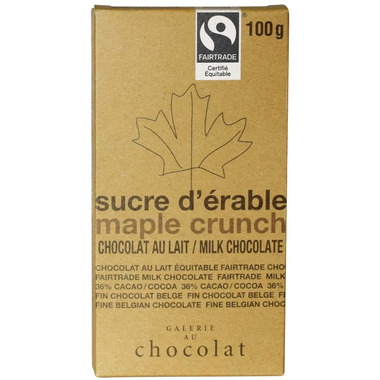 Galerie au Chocolat Maple Crunch Chocolate Bar
Fair Trade Chocolate
100g
Fair Trade Milk Chocolate Bar with Maple Crunch made with Fine Belgian Chocolate and the finest ingredients with no preservatives. This chocolate bar has 36% Cocoa. Naturally derived ingredients free from GMOs and importantly fair trade certified.

Ingredients: Cane Sugar, Cocoa Butter, Whole Milk Powder, Cocoa Mass, Granulated Pure Maple Syrup, Natural Vanilla.

May Contain Tree Nuts or Soy.